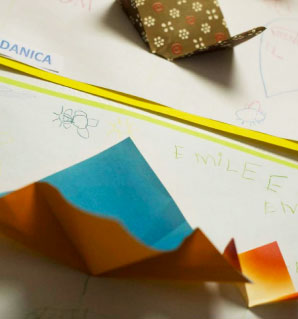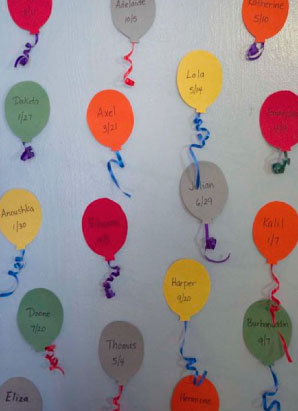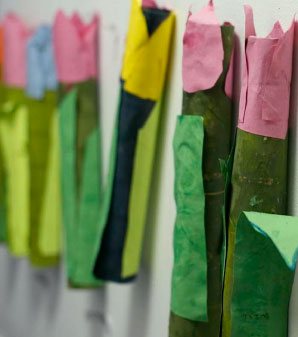 2016
JUNE
6/2-6/4 Orientation for new classes 3:15 p.m.
Wed 6/15 School Picnic at noon, half day
Fri 6/24 Last day of school no After School
SUMMER SCHOOL
July 5 – August 12
SEPTEMBER
Thurs 9/8 First day of school.  Half day for all students pickup 12 noon
Fri 9/9 Half day for Twos pickup 12 noon.  Full day for all other students
Mon 9/12 After School begins
Week of 9/12 – 9/16 Half days for 2's class pickup 12:30 (bring lunch)
Fri 9/30 Family breakfasts in individual classrooms  8:30-9:30 a.m.

OCTOBER
Weekly Parent/Teacher Meetings
Mon 10/10  School closed – Columbus Day
NOVEMBER
Fri 11/11 School closed – Veterans Day
Wed 11/23 Half Day school closes 12 noon
Thurs/Fri 11/24 and 11/25 Thanksgiving Recess
DECEMBER
Fri 12/9 School closed Staff Development
Mon 12/19 Winter lunch for families 12 noon-2pm No After School
Fri 12/23 Half day
12/24-1/2/16  Winter Break (school reopens Mon Jan 2)
2017
JANUARY
Tues 1/3 School reopens
Sat 1/7 Sat 1/21  School tours
Mon 1/16 School Closed – Martin Luther King Day
FEBRUARY
Weekly Parent/Teachers Meetings
Mon 2/20 - Fri 2/24 School closed Presidents week
MARCH
Fri March 24  School closed Staff Development Day
APRIL
Mon 4/10 – 4/18 School closed - Spring Break (reopens April 19)

MAY
Fri 5/26 Half day
Mon 5/29 School Closed - Memorial Day
JUNE
6/5-6/9 Orientation for new classes 3:15 p.m.
Wed 6/21 School Picnic at noon, half day
Wed 6/28 Last day of school no After School
SUMMER SCHOOL
July 5 – August 11