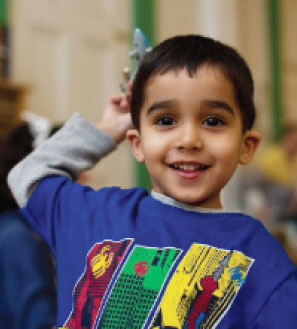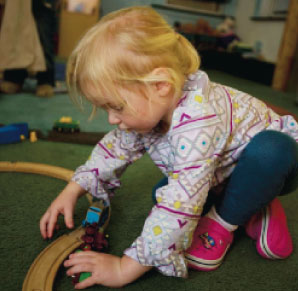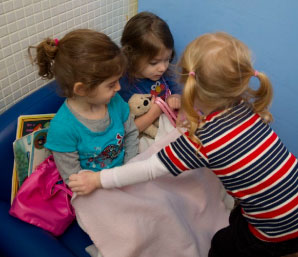 TUITION
Tuition is the same across all classes (2s, 3s, 4s) and is charged monthly based on the number of days per week your child attends school. Our Afterschool program is optional and carries an additional charge, also based on number of days attended.  One day of added Afterschool is billed at $45, one added Regular Day is billed at $95.
2018-2019 MONTHLY Tuition

2019-2020 MONTHLY Tuition

For 2019-2020, one day of added Afterschool will be billed at $50, one added Regular Day will be billed at $100.
Tuition assistance is available – please mark clearly on the application if you will be applying for financial aid.  There is a separate application for financial aid which you will receive once your child is enrolled in the program.  See below.
PLEASE ALSO NOTE:
You are able to use our Afterschool progam when things pop up on an as-needed basis, as long as we have at least one day's notice.
In addition to tuition, we charge a materials fee of $700 that is payable at the beginning of the school year.  This includes an enrichment fee for art/music/dance
You will be billed monthly, with payments due on the 1st of each month.
DEPOSITS
To reserve your spot, we require a deposit equal to 2-month's tuition. The deposit can be applied to the last two month's tuition of that year or applied to Summer Camp, or it can be rolled over into the following year's deposit.  This deposit is non-refundable in case of withdrawal from the program before the end of the year.
SUMMER CAMP
We offer a wonderful Summer Camp program for Little Mish families as well as for families not attending during the regular year. As with the regular year program, you can select how many days you wish your child(ren) to attend, and to keep things flexible for vacation schedules – you can select the actual days and/or weeks you'd like to attend rather than being locked into a set program. The cost is per day. We do also offer our Afterschool progam during the summer and that is also a cost per day. Summer Camp is billed in advance and paid before the beginning of the summer. Learn more about our Summer Camp program and access the application.
FINANCIAL AID
Depending on our fundraising we can allot a varying amount for financial assistance, which we allocate to parents based on need. When parents receive a contract, they also recive a Financial Aid application. This application is processed and parents are notified of financial assistance by May of their incoming year.
If you have already been accepted to LMDN and wish to apply for tuition assistance, please download this application: TUITION ASSISTANCE APPLICATION