Sara Curry Awards is an evening of fine food and fare, including an open bar, music, comedy, and silent auction. We celebrate people who exemplify the mission of Sara Curry by serving the community and contributing to the good of all.
Here are some photos of our event: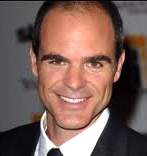 MC Michael Kelly
Star of the extremely popular Jack Ryan series, Michael is a respected actor who has starred in the award-winning series House of Cards. He is known for his roles in films like The Adjustment Bureau, Now You See Me, Dawn of the Dead, and Changeling. He has starred in TV series such as Generation Kill and Criminal Minds: Suspect Behavior. Michael is a former Little Mish parent and outstanding MC and fundraiser for our school!

Live comedy with Jim Gaffigan
Jim is famous for his amazing comedy routines and for his acting abilities in movies and on Broadway. Jim is a former Little Mish parent and a great supporter for us year after year! He stars in The Jim Gaffigan show which is a huge success and has been renewed for another season.

Feast on the Taste of Little Mish
Our galas have been catered by among others Court Youngmi Mayer and Danny Bowien (owners of Mission Chinese and:
Momofuku,  Mission  Chinese,   Milk  Bar,  PokPok,  Billy's  Bakery,  La  Lucha,  Taberna  97,  Sel  Rrose, Adirondack Creamery, and  Russ  &  Daughters.  With  a  main   course designed by Raquel Sanguedo (Noz   Catering, Taberna 97) and Danny Bowien, there's simply no better place to eat in the East Village!
Honorees
Meredith  Monk
A luminary composer, singer, director/choreographer  and  creator of new opera, music-­theater works, films and installations.  Recognized as one of the most unique and influential artists of our time, she is a pioneer in what is now called "extended vocal Technique" and "interdisciplinary performance."  Monk will sing selections from  her  musical  compositions.
John  Giorno
American poet, performance artist, and founder of the not-for-profit Giorno Poetry Systems. He lifts his poems off the page, delivering them through rhythmic performances; paintings,   prints, and installations; and in LPs, mixed with music.  Describing his relationship with his audience, he states: "I'm giving out energy, and I'm holding up a mirror to their minds.  It's not me they're looking at- it's into their own minds.  That's what a great poem is."
About the awards
The Sara Curry Awards are named after native New Yorker and orphan Sara dubbed "the little missionary," who set up a nursery in her apartment on Avenue C where she fed and nurtured children in 1896. In 1901, a generous patron donated the building at 93 St. Marks Place, the current location of Little Missionary Day Nursery. The school has safe-guarded thousands of children of working families over the past hundred years. Since 2001, Little Missionary's has been on a path of consistent growth, and plans to restore its institution to full capacity, finally realizing that goal in early 2015. On October 5, 2013, St. Marks Place between Avenue A and First Avenue was co-named Sara Curry Way in honor of the school's founder.
Currently, Little Missionary's Day Nursery provides an education for 100 preschoolers aged two to four with a focus on developing a child's emotional intelligence. The approach the school takes is the ART: Accept, Reflect, Teach. Classroom philosophy is focused on nurturing and emotionally aware programs that includes art, music and dance enrichment.
Previous recipients of the Sara Curry Award include: Gloria Steinem, Lily Tomlin, Senator Tom Duane, Tom Birchard, Dan Zanes, Karen Duffy, Natasha Weiss, Anne Weisberg; Michael Rosen; David Ores, Mary Spink,Jennifer Clement, Joe Richman (Radio Diaries); Nilaja Sun, Jonas Mekas, Marianne McTrang, Christine Vachon, Ada Calhoun.