Haunted Halloween Party!
This year we transformed our very own school into a haunted habitat for creepy creatures! Check out a recap of the celebration:
Videographer: Alexandra Brueckner; Music: Back in Summer by Nicolai Heidlas
This year's party featured a thoughtfully-designed, cathedral-style HAUNTED HOUSE crafted by a group of our very own parents! The team left no stone unturned with their detailing and the children loved exploring inside.
Other party highlights included face painting, tattoos, creepy games, arts and crafts, a delicious bake sale, mystery goo balls and more! We are so grateful to all of the parents and volunteers who made this year's event such a success.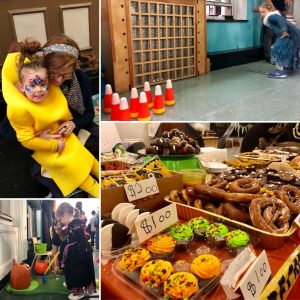 Check out all of this year's memories in our Haunted Halloween Party photo album!