This event has ended. Thanks to all for helping to make this a successful evening! Please visit our Facebook page to view and share images from the event.
Join us on Saturday, May 10 for our annual Sara Curry Awards, an evening of fine food and fare, including an open bar, music, comedy, and silent auction.
6:15 p.m. to 10 p.m.
Manny Cantor Center
197 East Broadway (at the corner of Jefferson Street –

Directions

)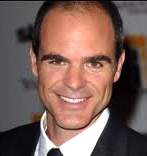 MC Michael Kelly
Michael is a respected actor who currently stars in the award-winning series House of Cards. He is known for his role in films like The Adjustment Bureau, Now You See Me, Dawn of the Dead, and Changeling. He has starred in TV series such as Generation Kill and Criminal Minds: Suspect Behavior. Michael is a Little Mish parent and outstanding MC and fundraiser for our school!

Live comedy with Jim Gaffigan
Jim is famous for his amazing comedy routines and for his acting abilities in movies and on Broadway.  Jim is a Little Mish parent and a great supporter for us year after year!
Music by Marc McDonald

About the awards
The Sara Curry Award honors members of the community who dedicate their time and energy to helping others. These individuals are examples to us of lives well lived. Past honorees have served in organizations to help suffering children, or have spoken out on behalf of the oppressed. Yet others have contributed to society by using their talents to enrich and enlighten the world. This truly spectacular annual evening raises funds tuition assistance for parents and allows us to maintain the historic landmark building we call home. This year in particular is special as we are looking to expand our school and create new classrooms in our building. We want to preserve the legacy of Sara Curry and double our capacity to provide an even bigger haven for children and families for the next 100 years. Past honorees include Gloria Steinem, Senator Tom Duane, Lily Tomlin, Dan Zanes and Natasha Weiss.
Honorees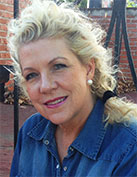 The Sara Curry Humanitarian Award is given to Jennifer Clement for her book Prayers for the Stolen (Hogarth).  This novel underscores the role of literature to address important social issues and addresses one of the most urgent problems of our times: the trafficking of girls and young women.
As stated in The New York Times Book Review, "Prayers for the Stolen gives us words for what we haven't had words for before, like something translated from a dream in a secret language. The novel is an ebullient yet deeply stirring paean to its female characters' resiliency and capacity for loyalty, friendship, compassion and love, but also to the power of fiction and poetry."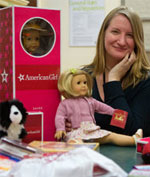 Thea Taube is the children's librarian at the Ottendorfer branch in the East Village. She was recognized as a resourceful children's librarian who, after she was hired in 2004, rescued an American Girl doll named Kirsten Larson from a storage shelf and began lending it to girls, which inspired an outpouring of support for her efforts.  Thea continues to read, sing to, and inspire children of the East Village to find meaningful connections with wonderful books.
Silent Auction Prizes
Vacation in St Barts
Weekend in the Hamptons
Designer Handbags
Dinner at Exclusive Restaurants
Children's Classes
Designer Haircuts
Spas
Fine Wines
And much more!
Below you'll find a list of the generous individuals and businesses who helped to make our efforts a great success:
Adam Farmerie of Public Restaurant
Adam Farmerie of Saxon & Parole
Adirondack Ice Cream
Aloha Fine Wine and Spirits
Anna Shagalov
Anne Kilcullen of Blade Floral & Event Designs
Arthur Ludwig of Art Massage
Barbara Sibley of La Palapa
Bill Carter Pesonal Trainer
Brain Bohon of Rayman Boozer
Cafe Mogador
Ciao for Now
Colm of Tree Restaurant
Dale Nichols Antiques
Dan Greenberg Literary Agent
Daniel Rodas Computer instruction
David Bensinger of The Little Laptop Shop
Dennis McNitt computer consultation
Diarmuid Joye of Donnybrook Restaurant
Eastwood Restaurant
Evan Pazner musician
Fae Moore
Frankie's Spuntino
Gavin Whiston
Geoffroy Ducroux of Avant-Garde Wines and Spirits
GK Framing
Gray Works cutting boards
InsideSquad, Inc
Jeannie Gaffigan
Jess Row
Jim Gaffigan
Jo Blackwell of DopDop Salon
Josh Barbieri hairstylist
Joshua Bright photographer
Keith O'Neil IT specialist
Laurel Hunt of Lower East Side Dance Academy
Malt & Mold
Manny Cantor Center
Marc McDonald
Matt Wadley for his Montauk House
Meg Store
Meghan Joye of Lucky Jacks
Michael Kelly
Michael Little of Lost Weekend Cafe
Mionetto Prosecco
Nikki Phelps of Style.com
NY Health and Racket Club
Pamela Caye
Patrick Byrne of O'Hanlons
Patrick Byrne of The Vig Bar
Peter Meehan of Momofuku
Rachel Weisz
Raegan Wood of Paul Taylor Dance
Raquel Sanguedo of The Noz
Rob Taube piano lessons
Robert Stewart Homeopath
Robyn Stylman of Hiho Batik
Rose Greenberg Real Estate Lawyer
Simi Mir of Katona and Mir
Sheen ties (Nausheen Gilkar)
Tom Hatton soccer lessons
Union Square Cafe
Vanessa Lemonides Voiceovers
Wicked Willy's Bar
Zeichner Wines and Liquors First Avenue